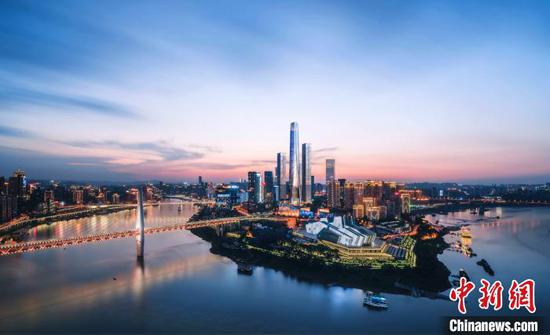 A design sketch of a complex in Jiangbeizui Financial Core Area, Chongqing Municipality. (Photo provided to China News Service)
(ECNS) -- A complex including four high-rises broke ground in Jiangbeizui Financial Core Area, Southwest China's Chongqing Municipality on Monday.
The 103-storey A-ONE project will cover 29,100-square-meters, with its main structure at 470 meters high. Its three annexes will stand at about 350 meters high.
It will become the tallest building in Chongqing after completion and rank among the top 20 tallest in the world.
Ten plus world-class architects will participate in the project, including those involved with Dubai's Burj Khalifa, the tallest building in the world, and Shanghai Tower, the second-tallest.
The project plans to attract the world's top 500 and China's top 500 enterprises.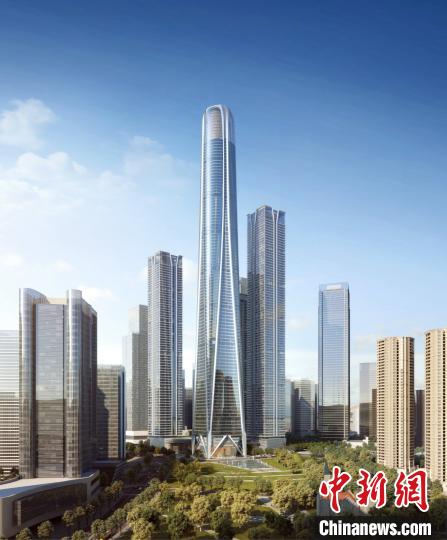 A design sketch of a complex in Jiangbeizui Financial Core Area, Chongqing Municipality. (Photo provided to China News Service)