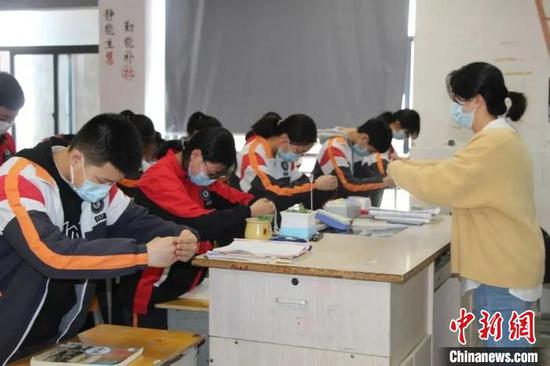 Photo provided by a local education department shows a teacher and students greeting using "zuoyi."
Special: Battle Against Novel Coronavirus
(ECNS) -- A total 117 schools in Quzhou City of Zhejiang Province has promoted "Zuoyi," an ancient gesture of greeting, to replace shaking hands during a time of social distancing.
In ancient times, Chinese used "Zuoyi", bowing with hands folded in front to signify humility and respect.
Quzhou is a cultural hub of Confucianism in southern China.
Local authorities previously promoted "Zouyi" in 2018, aiming to build Quzhou into a city of etiquette.