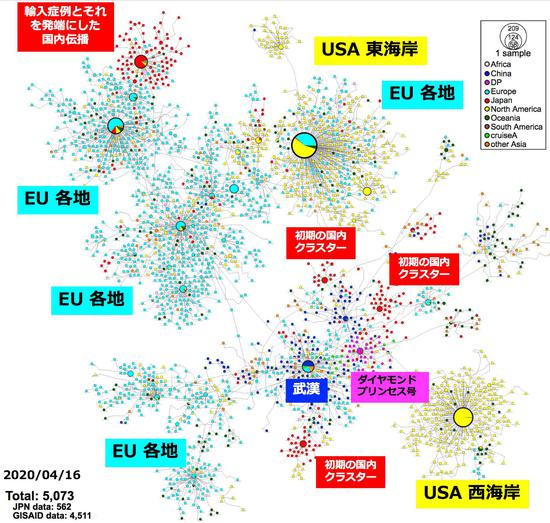 Special: Battle Against Novel Coronavirus
The current wave of coronavirus outbreak in Japan is due to imported cases from the U.S. and Europe, according to Japanese researchers.
The research, together with a motion graph showing the haplotype networks of the virus in Japan, was uploaded on the website of Japan's National Institute of Infectious Diseases (NIID) on Monday.
The description said there have been two waves of coronavirus in the country. The first was connected to Wuhan, China, and largely containable. But the second wave, mostly from Europe and the U.S., has achieved a much wider spread.
It said the second wave was brought to Japan by overseas travelers and Japanese residents who returned from their travel overseas.
The conclusion was based on an analysis of genome samples collected from the confirmed COVID-19 patients in Japan.